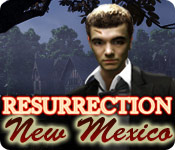 Escape from Resurrection
Help the lost souls
Reunite with your daughter!
For a more in depth experience, check out the Collector's Edition
Get the Strategy Guide!
Release Date: 2012-01-15

System requirements:
OS: 10.5
Memory: 256 MB
DirectX:
Harddisk Space: 256 MB
Other: The game is checked and 100% virus and spyware free.